« Takaisin
Eonon GA9451 Mazda 3 2004-2009
Kaikki Eonon soittimet pitää sisällään
1. Android tai wincc käyttiksen
2. Bluetooth yhteyden ja puhelut
3. Can väylä palikan ja merkkikohtaisen johtosarjan rattisäätimille yms.
4. Liitännät vahvistimille, ulkoiselle näytölle, peruutus kameralle ja mikille.
5. Kosketusnäyttö
6. Asennukseen tarvittavat työkalut(ei kaikissa malleissa) ja johdot.
7. Android suomenkielisenä
8. Asiakaspalvelu suomessa
9. Ilmainen takuuseen lähetys valmistajalle (norm. >100e rahdit yms paperi työt)
10. Hinnat sisältää tullit ja verot.
10. syytä miksi kannattaa hankkia
Parantaa autosi ilmettä ja nostaa sen arvoa.
Liikenneturvallisuus paranee, kamera, navi, handsfree, ei johtoja puhelimesta.
Oem-Autosoitin kiinnittää vähemmän kiinnostusta varkaissa.
Lataa lempimusiikkisi Soittimen muistiin (Spotify).
Android antaa lukemattomia mahdollisuuksia Esim. ajopäiväkirja, youtube, facebook, pelejä jne..
Et eksy (Internet, navi) soitin neuvoo sinua samalla kun kuuntelet lempimusiikkiasi.
Ajoa häiritsevät näytöt ja johdot pois kojelaudalta.
Parempi äänenlaatu, kuin vakio soittimessa ja liitännät mahdollistaa laajemman hifistelyn.
Saatavana lapsille niskatukinäytöt.(Netflix)
Helppo asentaa, tai tuo meille asennettavaksi edullisesti
Miksi hankkia soitin meiltä? Eikä esim. Ebay
Vältyt yllätyksiltä tullissa.
Ei yllättäviä vero tai tullimaksuja, tiedät just mitä se maksaa meiltä.
Vero rahat jää suomeen.
Me huolehdimme tarvittavat vakuutukset lähetykselle Suomeen (soittimelle sekä rahdille).
Vastaamme, myös siitä jos soitinta ei tulekkaan.
Takuu asiat hoidamme puolestasi, esim huoltoon lähetys maksaa liki 100e Kiinaan.
Kauttamme saa varaosia, jos vaikka rikot näytön lumiharjalla.
Annamme teknisen tuen ongelmatilanteissa ja hoidamme tehtaalta tarvittavan tiedon.
Tuotteet tulee suoraan tehtaalta ilman välikäsiä.
Asennamme edullisesti.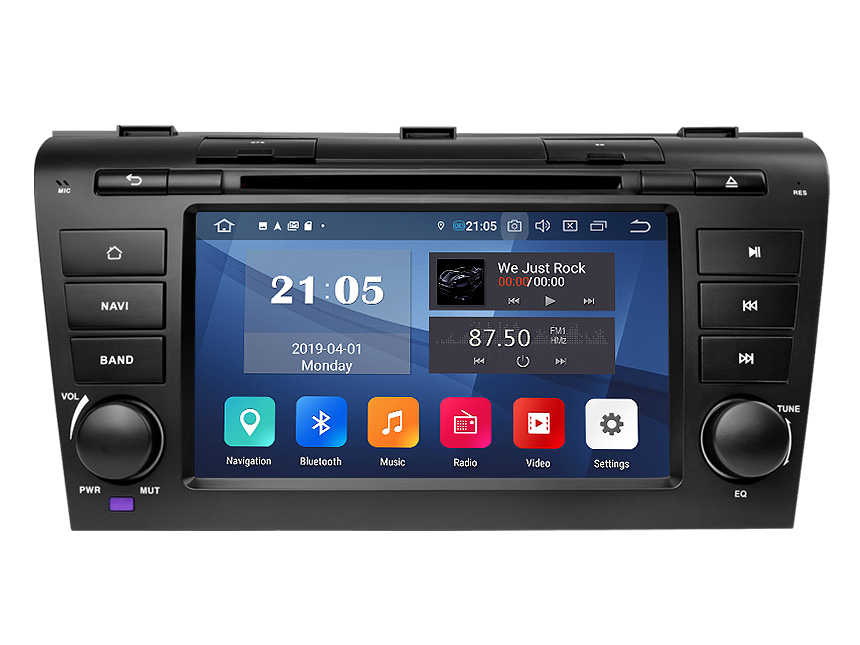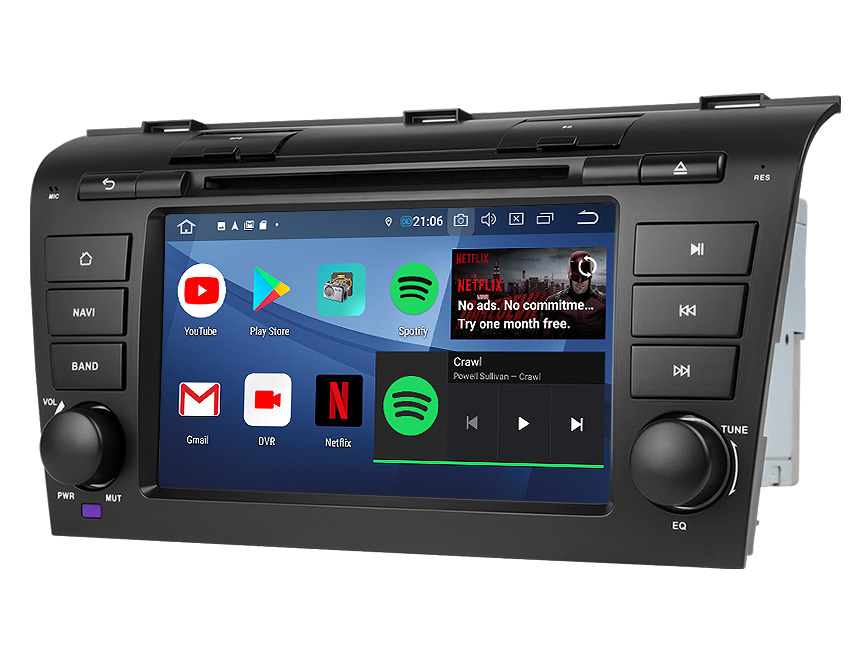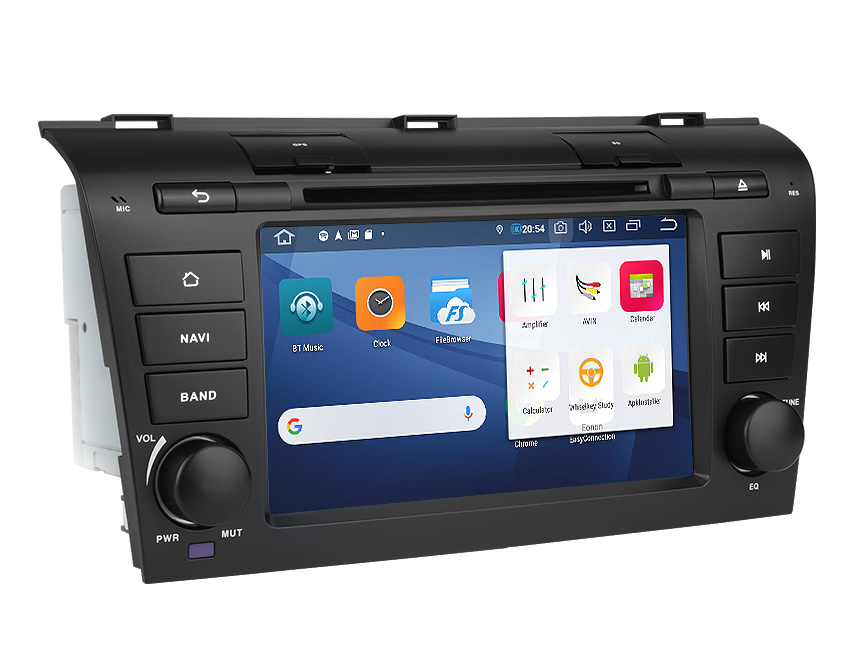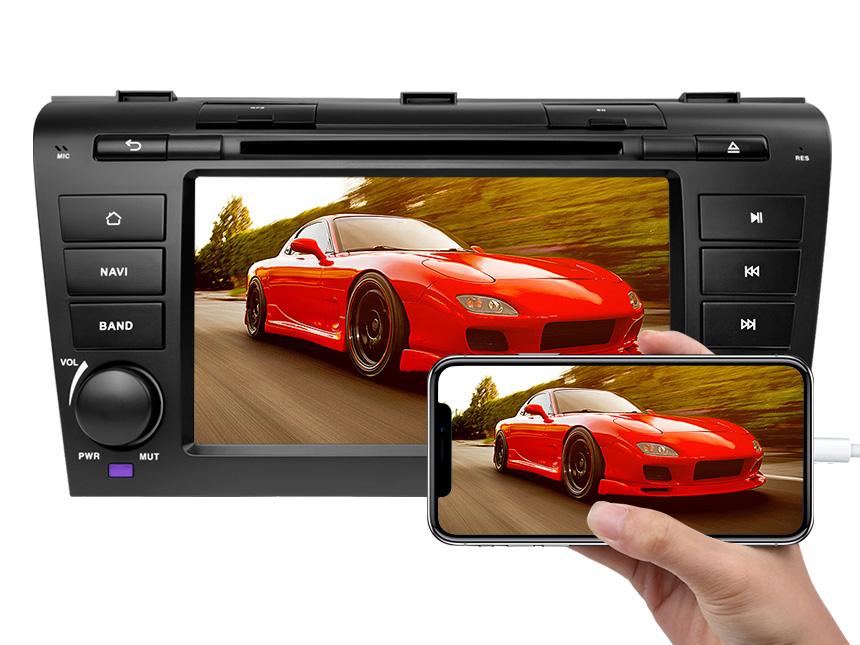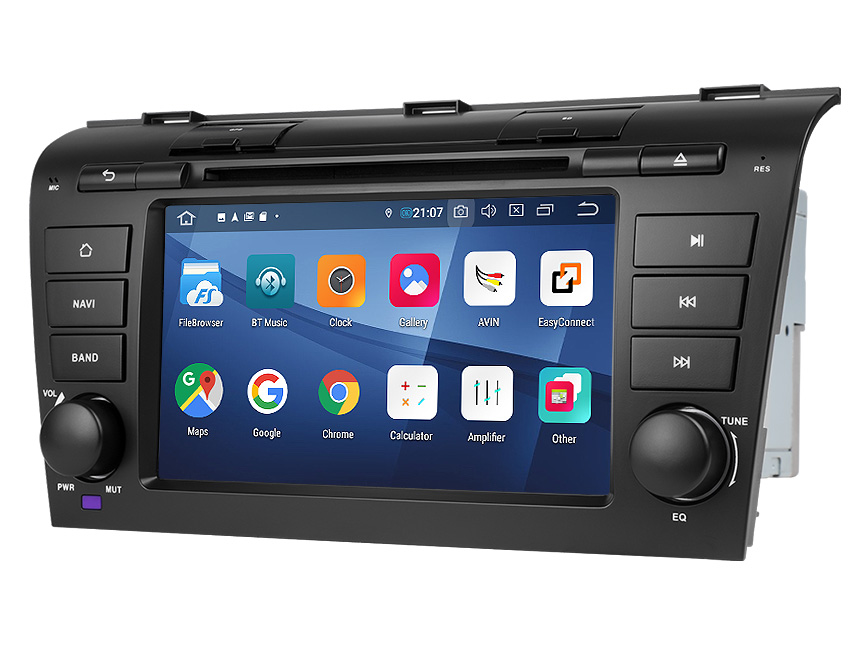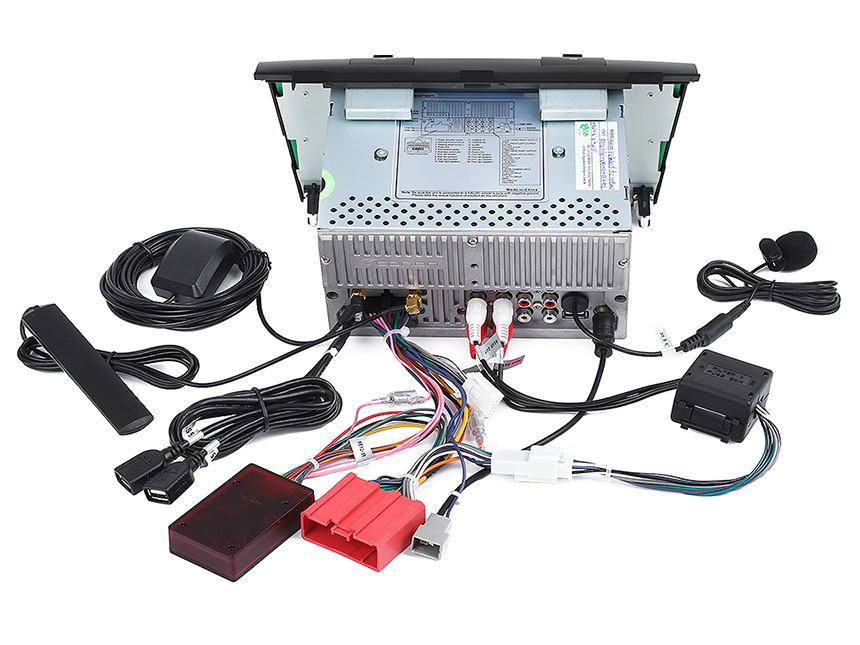 GA9351
Eonon Mazda 3 2004-2009 Android 9.0 Pie Double Din Car Stereo with 2G RAM 32G ROM 7 Inch Touchscreen Car DVD Player Compatible With Bose System Support Bluetooth 5.0 4G Wi-Fi Steering Wheel Control
【Applicable Car Model Year】Applicable to Mazda 3 2004, 2005, 2006, 2007, 2008, 2009.
【Newest Android 9.0 System】 The smarter, faster and safer Android 9.0 Pie car stereo with 2GB RAM, 32GB ROM and Quad-core processor. 
【Bluetooth 5.0 Car Radio】2x transfer speed, 4x coverage, enhanced anti-interference. Stream music from your phone with a high fidelity quality, and make hands-free calling without noise.
【Original Bose System】Compatible with the original Bose system, giving you a music journey like no other. The real plug and play.
【Support Android Auto & Apple Car Auto Play】Connect your iPhone/Android phone with this Android car stereo via A0585. You can get directions, make calls, send and receive messages, listen to music etc. (Eonon USB dongle A0585 needs to be purchased separately.)
Features
 
Specification
 
Shipping
GA9351

Android 9.0 Pie
Car Stereo for Mazda 3 
2004-2009
2GB RAM & 32G ROM
Android/Apple Car Auto Play Supported
7 Inch HD Touchscreen
Bluetooth 5.0
Compatible with Bose System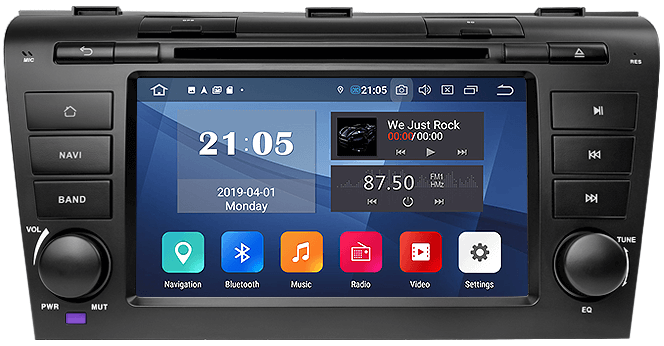 Applicable Models
Mazda 3 (2004-2009)
Note: This head unit is not compatible with the factory LCD screen for Mazda 3 2004-2005.
Note: If your car dash is same as shown on the right, then this unit is not applicable to your car. Please check GA9263B car stereo.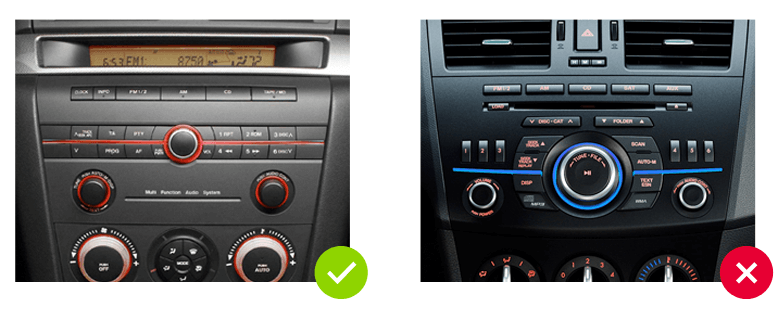 Smarter. Faster. Safer
Android 9.0 Pie is the newest Android system with enhanced fluency, compatibility 
and privacy. You can install as much as apps without worrying, enjoy faster startup speeds, 
quickest response and smoothest user experience. No lags anymore.
A Smart Way to Use Your Phone in the Car
Simply connect your iPhone/Android device to the Android car stereo via Eonon USB Dongle A0585. Use smart voice assistant or touch the display, you can get directions, make calls, send and receive messages, and enjoy music etc. A smarter, safer and more fun way to use your phone in the car, and keep you stay focused, connected and entertained. 
(USB dongle A0585 needs to be purchased separately.)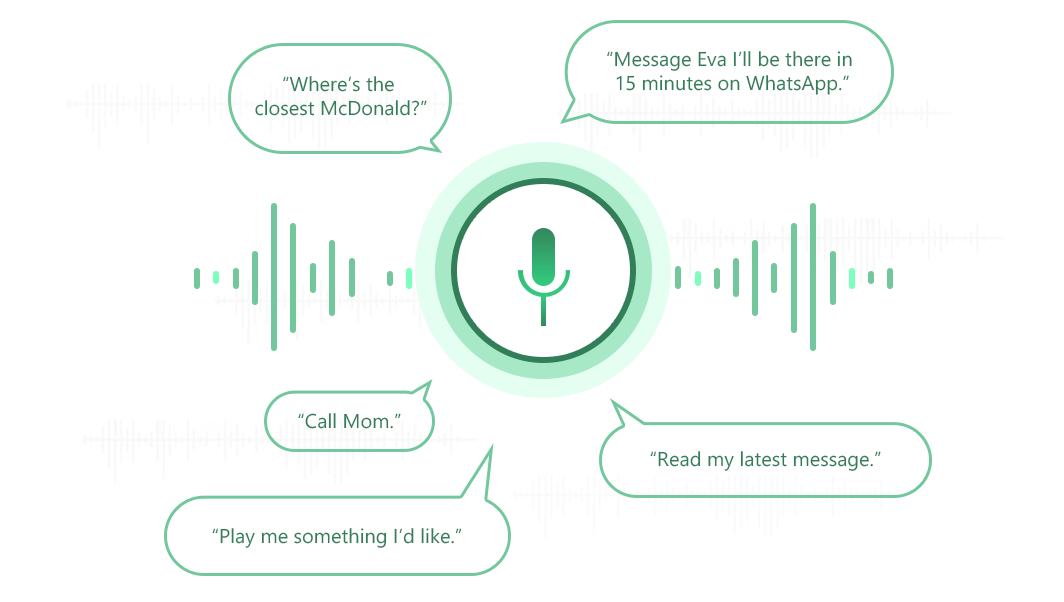 Bluetooth 5.0
With faster transfer speed, wider coverage and enhanced anti-interference, the Bluetooth 5.0 wireless technology allow you to stream Spotify and Pandora from your phone to enjoy millions of songs you like with a high fidelity quality. And make hands-free calling without noise while driving.

Producing Live Sound
It's compatible with the original Bose system. Giving you a music journey like no other. No modification required, the real plug and play.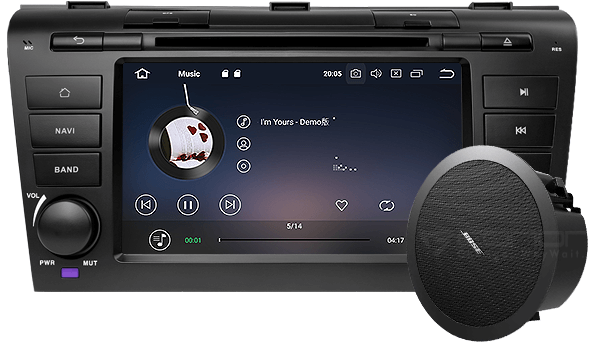 Stay Connected to Your Phone
You can connect your iPhone wirelessly or Android smartphone via USB cable to access some of your favorite apps directly on car dash. For Android, you can even experience a bidirectional control between your phone and the unit. Enjoying a full on-screen access experience through the large and clear touchscreen, and helping you stay focus on the road.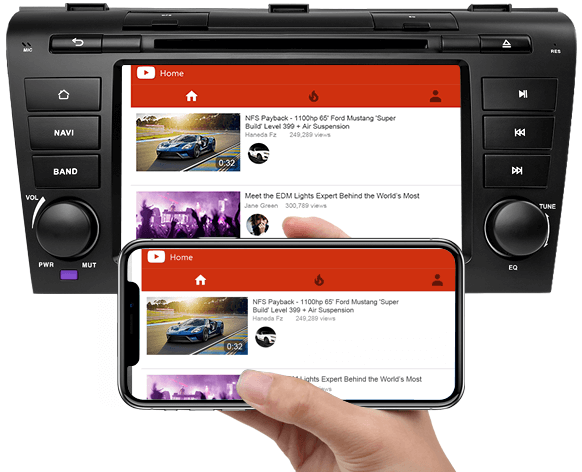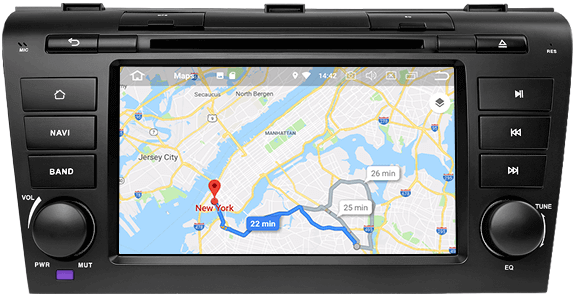 Never Worry About Getting Lost
Navigation can be achieved easily by using the online, offline map or purchasing a map card. It can quickly run all navigation apps like Google Maps, Waze etc, and offer up-to-date roadway information and concise driving directions.
Keep Original Car Features
Dual CAN Bus system keeps original car features as shown below after installing the new head unit.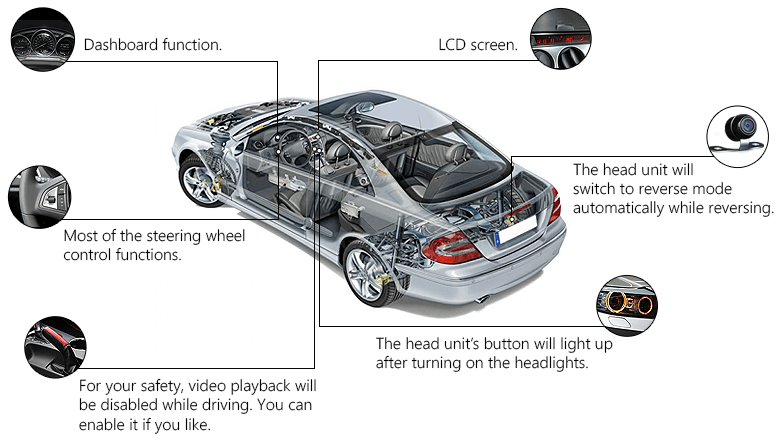 So Real You Can feel It
The 7 inch digital capacitive touchscreen with 1024x600 high resolution makes scenes more real than ever before, and gives you a precise fingertip control experience.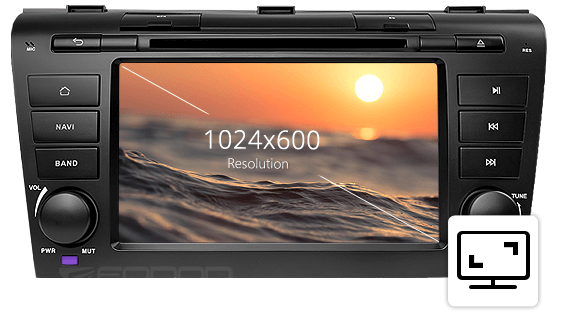 Steering Wheel Control for Safer In-car Operation
Compatible with most of steering wheel control functions. Easy to switch songs, channels and adjust volume to help you to minimize distractions and keep eyes on the road.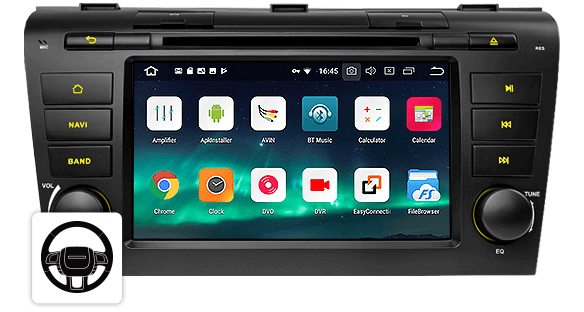 Using Internet Anywhere Just Got Easier
Using your smartphone to create a Wi-Fi hotspot, or purchasing a 4G dongle. So many ways for internet accessing. You can watch online movies, browse website or download a great road trip app with no worries.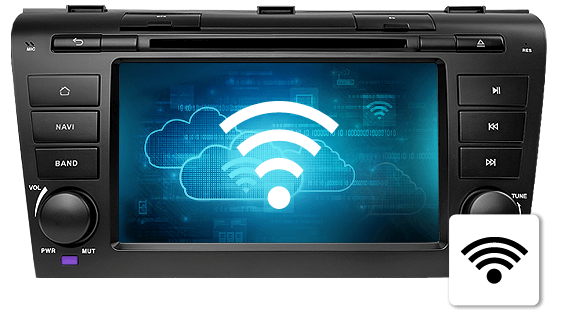 Dashcam Ready for Driving Peacefully
It can record everything in front of you while you drive. If accident occurs HD video can be saved in SD card or USB for avoiding false accusations and insurance claims. (Note: Eonon R0008 dashcam need to be purchased separately.)
Immerse Yourself in a CD-like Sound Experience
With the Eonon V0054 DAB+ radio receiver, you can enjoy more of your favorite digital audio broadcasting radio channels with superior CD-like sound quality. (Note: Eonon V0054 DAB+ box need to be purchased separately.)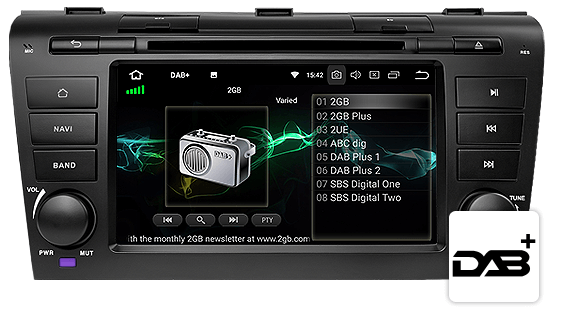 See Car Performance in Realtime
Support Bluetooth OBD2 diagnostic scanning, used with the Torque app to get OBD fault codes, car performance, sensor data and more in realtime. (Note: Eonon V0056 OBD2 need to be purchased separately.)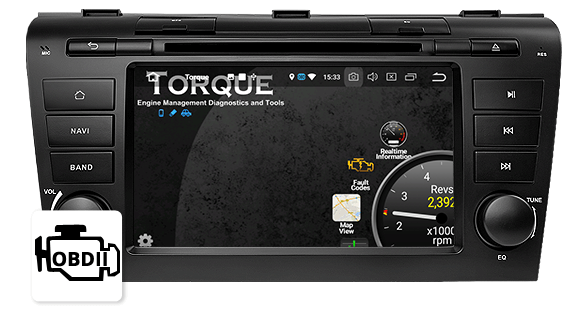 Other Features
30 Preset Radio Stations

(18 FM, 12 AM)

EQ Mode

Custom Rock Pop Jazz Classic Flat Voice

1s Boot Time

(Note: 1s refers to the time of warm start.)

Video Output

Transfer online, offline video to headrest monitor

Built-in Dimmer

Day & Night

USB / Micro SD

Supports USB flash drive, MP3 player & Micro SD card with up to 64GB of storage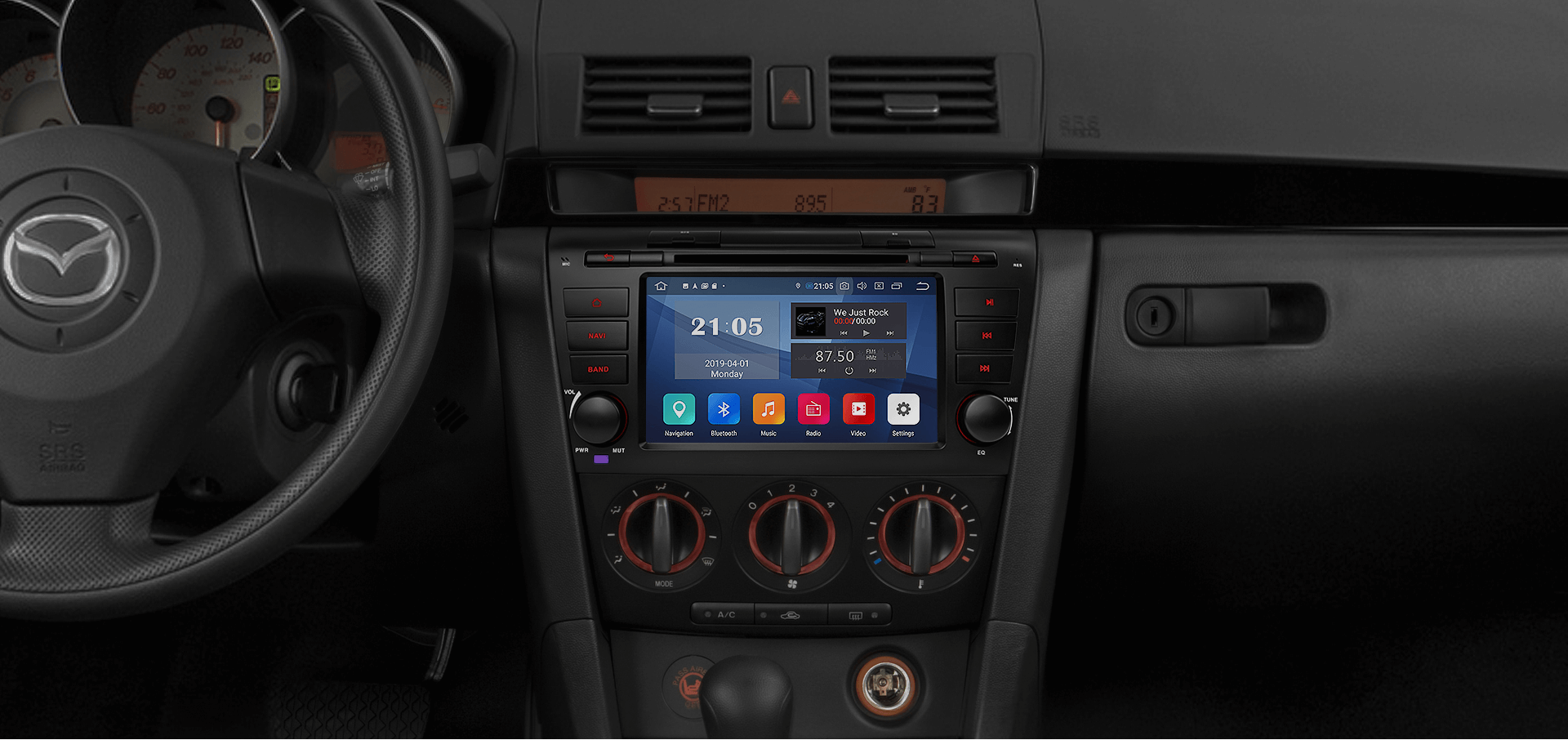 Saatavilla - Saldot ei päivity automaattisesti (OEM soittimet 1-2 vk)